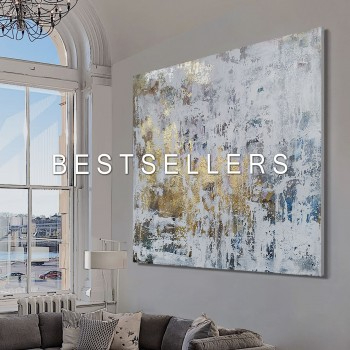 Bestsellers from all categories
Gold canvas art from Bestsellers.
Transform your living space with the timeless elegance of a gold painting. The use of gold in these paintings is the key to their irresistible charm - it imbues them with a rich, opulent feel that adds a touch of sophistication to any room. No wonder gold paintings are a favorite among art lovers and interior designers alike! So why not indulge in a touch of glamour and bring the magic of gold into your home today?